I'm already a book in so it's good starting!
Unfortunately my 8-5 job gets in the way of a lot of reading time but I always take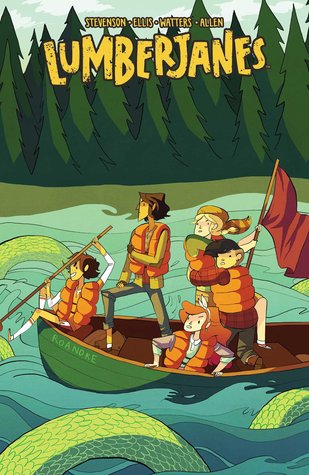 advantage of the lunch hour when readathons come up. Yesterday I started Lumberjanes Vol 3 during my lunch. I finished it after work and it was such a quick and fun read! I gave it an easy 5 stars and it was 112 pages.
After Lumberjanes, I immediately started Remembrance by Meg Cabot. This is the newest book in her YA Mediator series. The catch is, she jumped ahead and wrote an adult novel about her grown up characters, similar to what she did with Mia in The Princess Diaries. I used to love the Mediator series when I was younger so I jumped on the chance to read about those characters as adults. I only read 45 books before I fell asleep but I'm really excited for this adventure.
My Totals for the day are…
Books read: 1
Pages read: 157